15mm Flames of War American Paratroops
Parachute Riflemen are the best volunteers the US Army has on offer and are rated Fearless Veteran in Flames of War. Whether used as elite infantry in the ground role or as airborne shock power you will find they have incredible staying power, their Fearless Veteran rating makes them hard to slow down.
If you are looking for a guide to painting, this platoon was painted using a matt black spray undercoat, with a base uniform colour of Humbrol Matt 159, with Coat D'Arms Faded Khaki for the bags and backpacks, and a pale sand to make the webbing stand out (on the few models where this is visible). They were all given "eagle's head" shoulder insignia to make them representative of the 101st Screamin' Eagles dropped on D-Day, used in operation market Garden and of course, fighting in the Battle of the Bulge.
After the main painting they were then coated with an all-over coat of Windosor & Newton Peat Brown ink, and finished off with the truly amazing Testors Dullcote matt varnish. The signs are printed on my home printed from ones I found on the internet - including the Bastogne sign, which is apprently exactly like the "real" one!
The colour scheme is based on that used on my 10mm troops - the FoW website seems to have them in a more brown colour, but when researching my 10mm stuff I did find that a green colour seemed to be a better representation - and with the effect of the ink, the brown shading does come through anyway.
They were photographed outside on a sunny Easter weekend.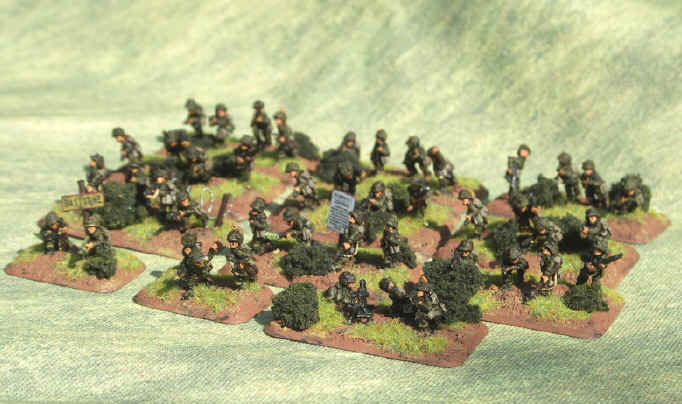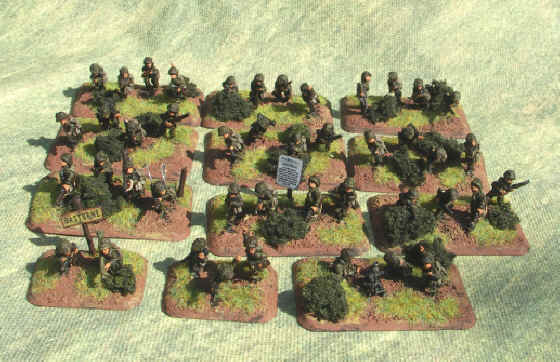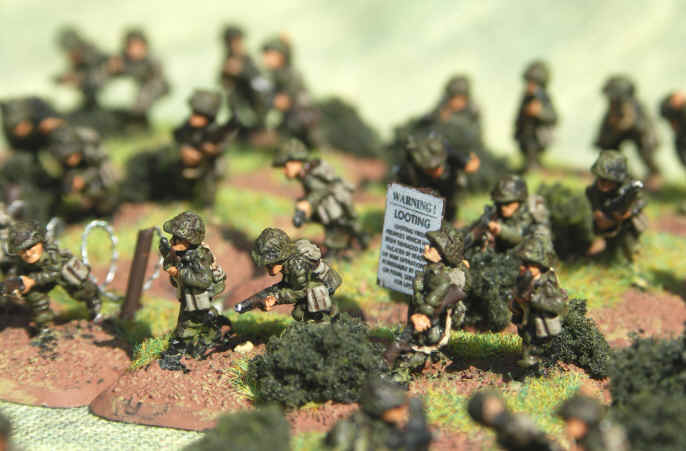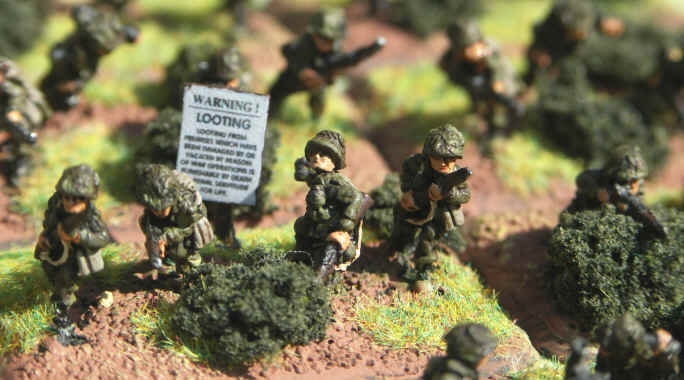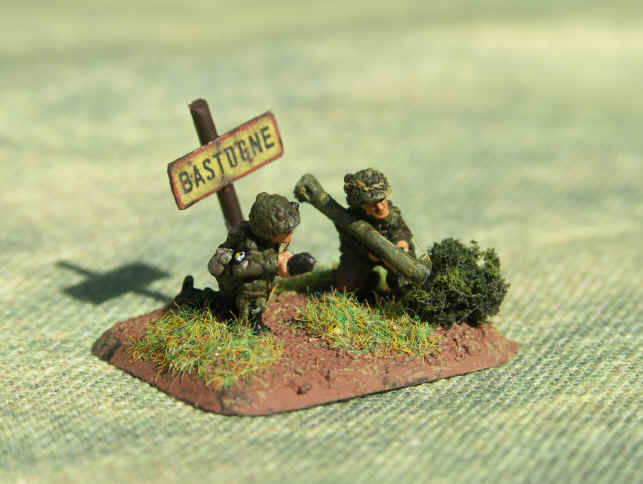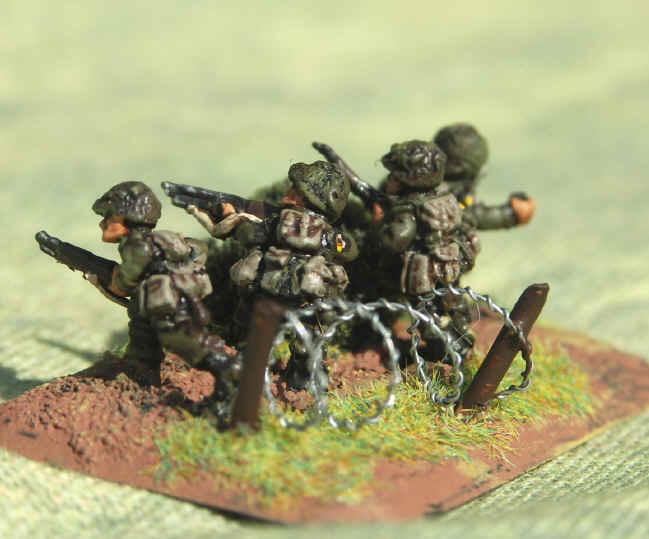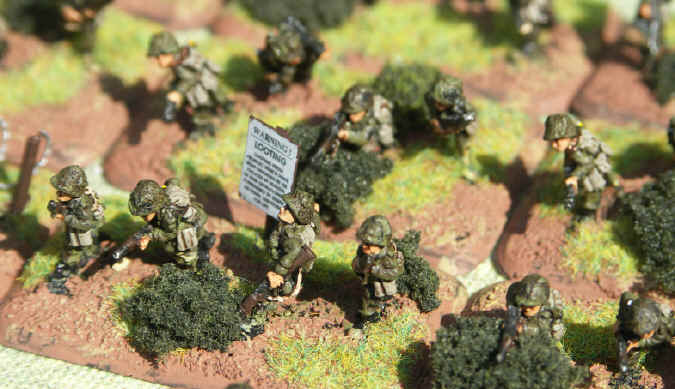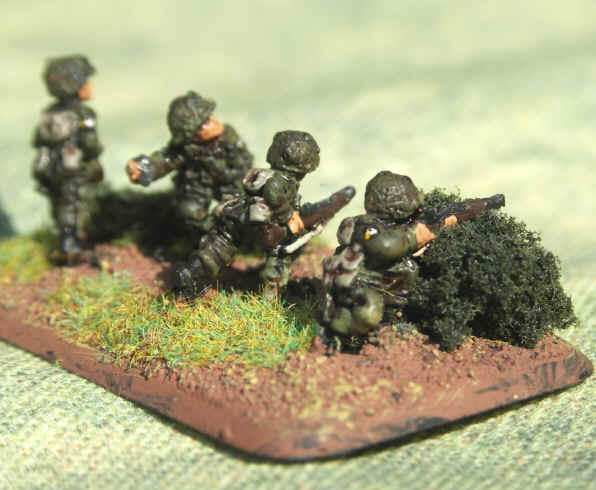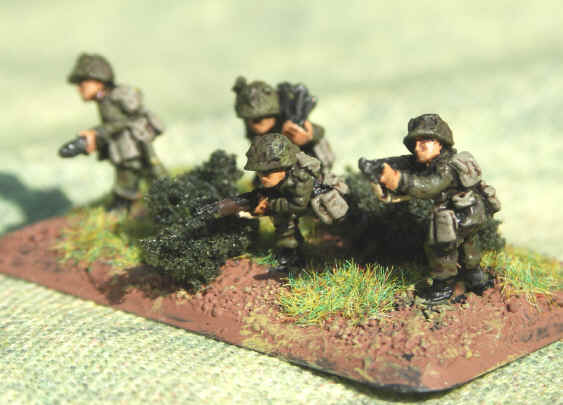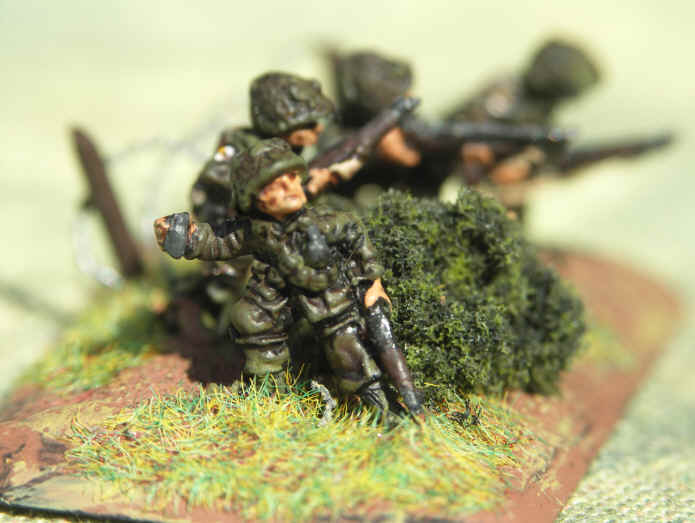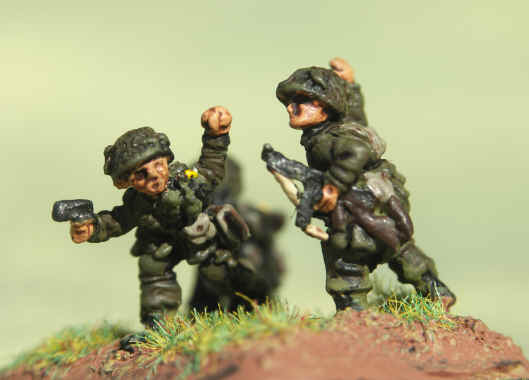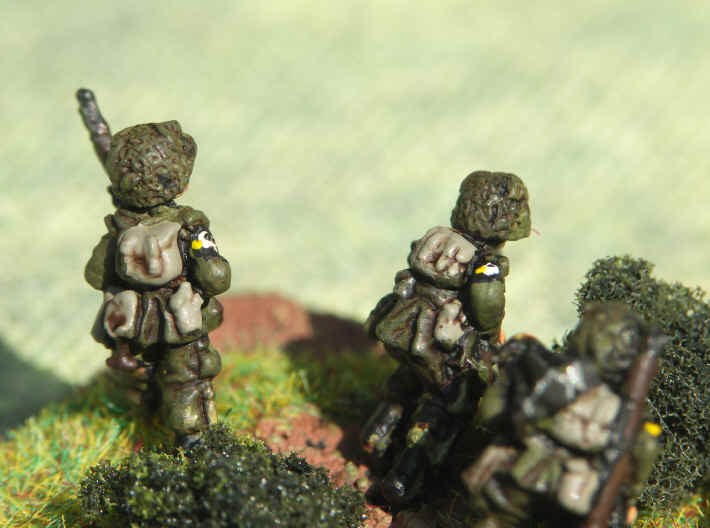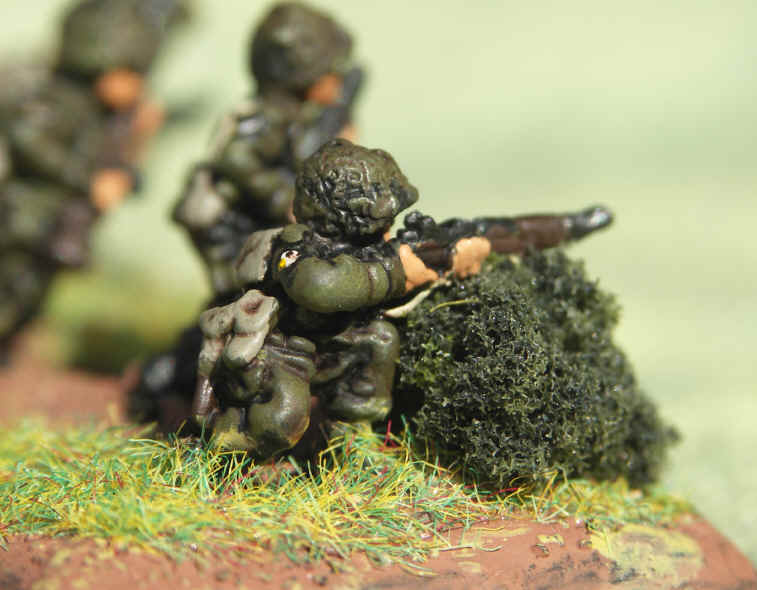 Painting 15mm WW2 German troops - a guide