Antietam
The bloodiest battle of the American Civil War, in 10mm.
(well, most of the morning anyway)
Setup for the battle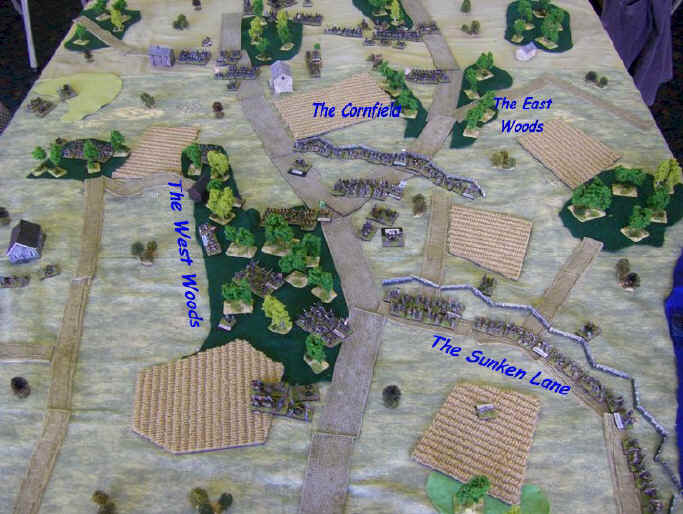 Lawtons troops (Douglass, JA Walker & Ripley) await the Federal assault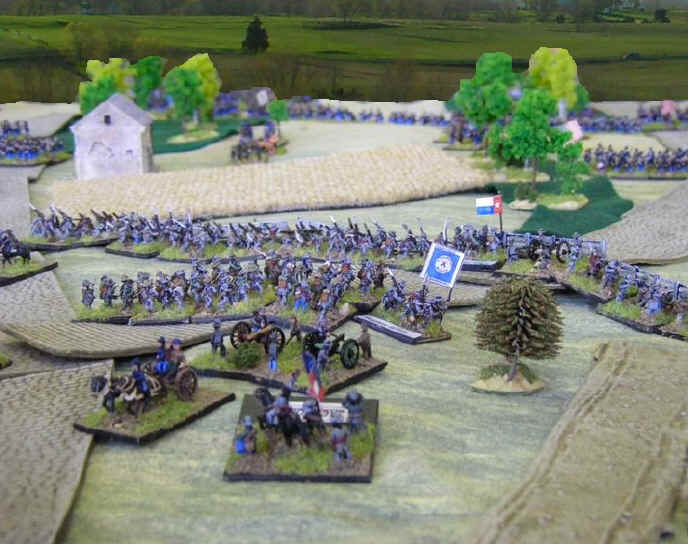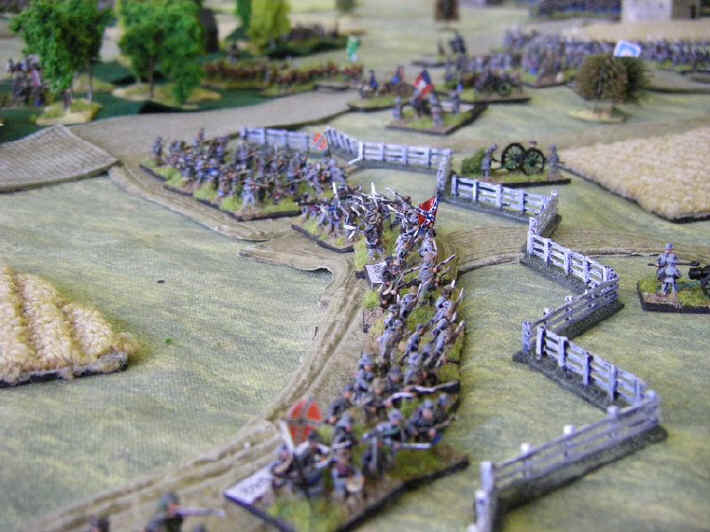 On the Union right, Doubledays Division steady their nerves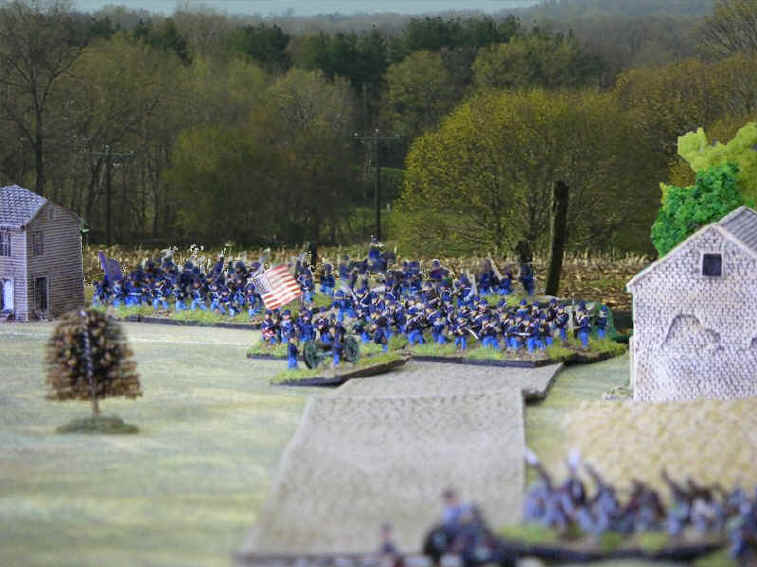 Duryea, Hartshuff & Christian (under Ricketts) prepare to head out ...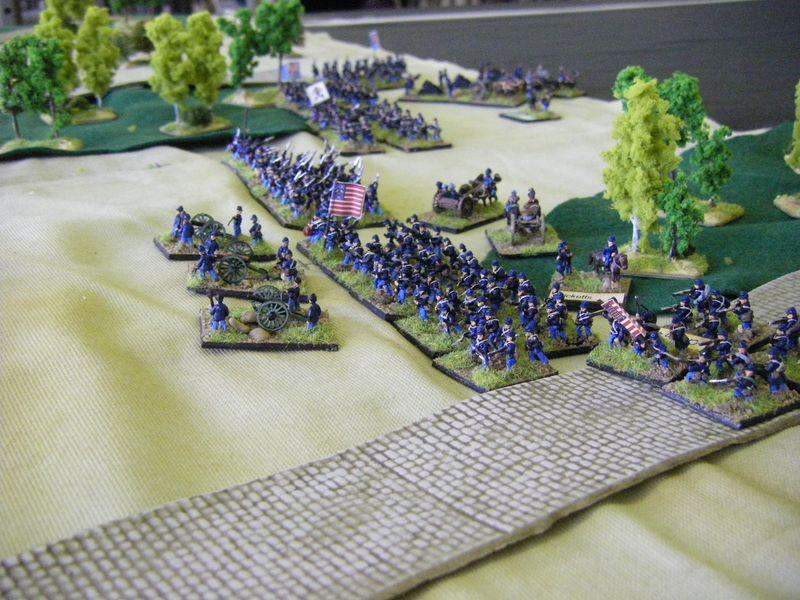 JR Jones Division waits in the West Woods, unseen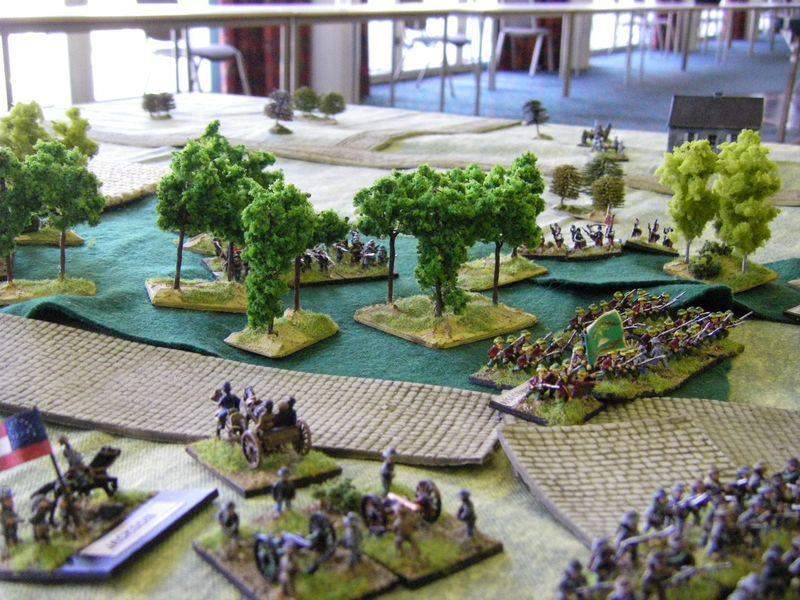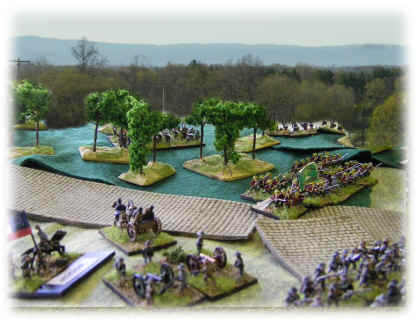 The Federals charge into the long corn...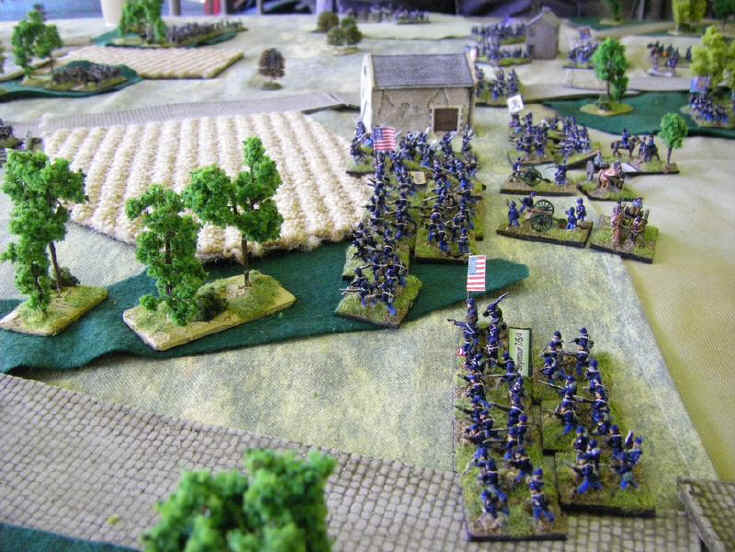 Lawtons men brace for the impact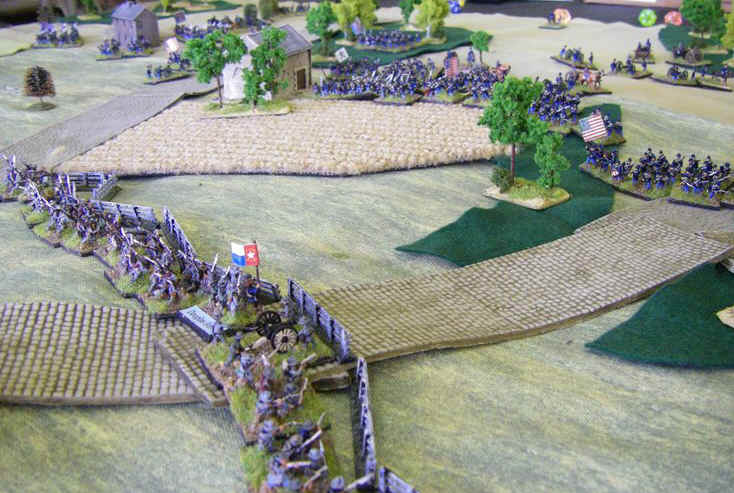 Successive waves of troops hit the Confederates defensive position
First Duryea...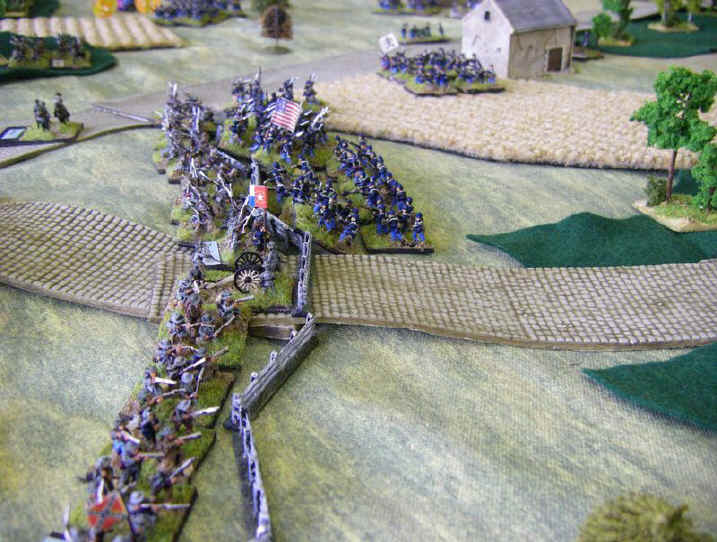 Then Seymour ..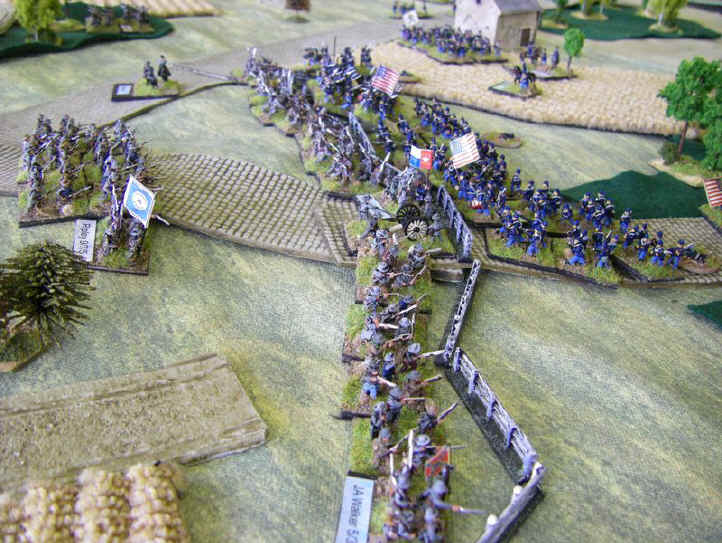 Finally the full 2 Divisions..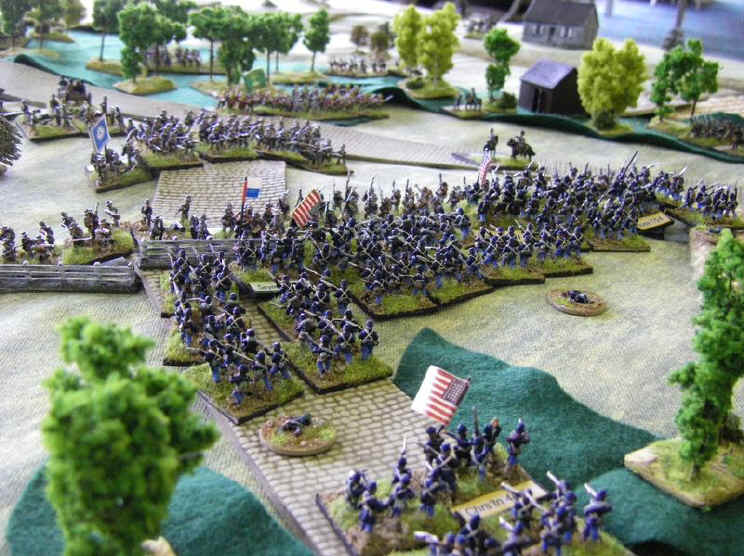 The Union troops took a terrible pounding, but pushed relentlessly onwards - the Rebels could barely hold the line, never mind throw the Federals back into the Cornfield...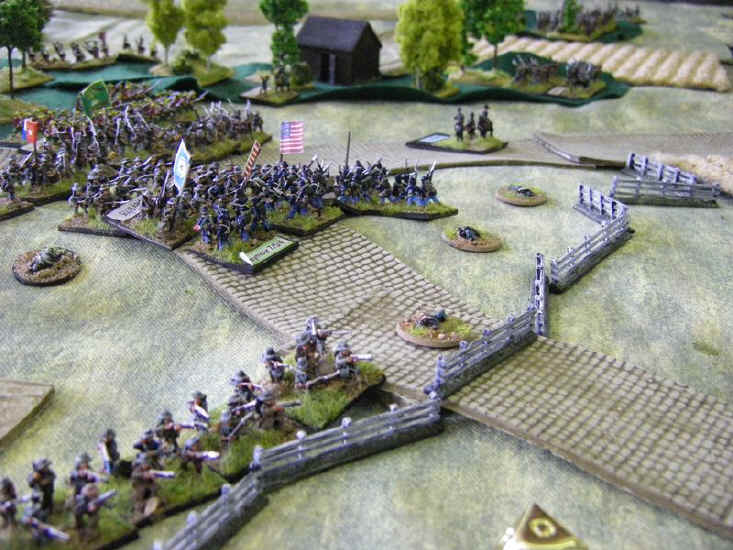 But as the bullets flew, the Union troops resolve evaporated and their bodies carpeted the land line a carpet of bodies...
The Union were now waiting for their reserves.... and for their massed artillery to open up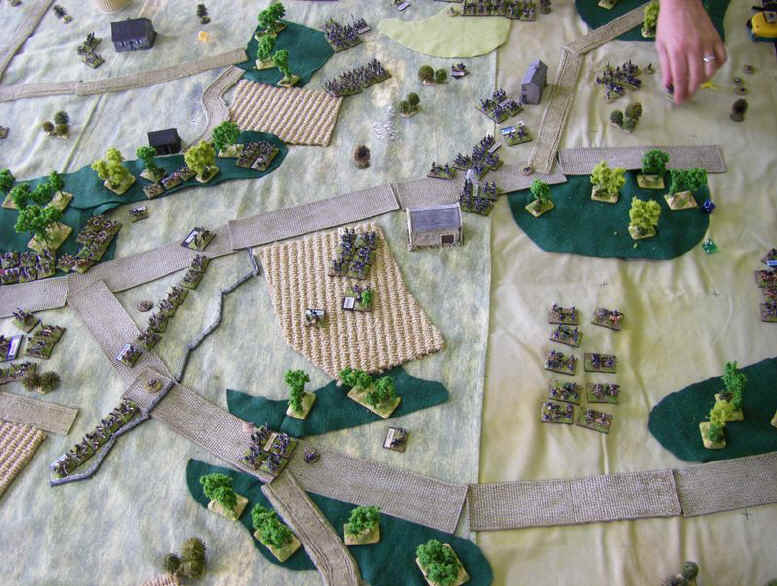 Soon Williams division hove into view..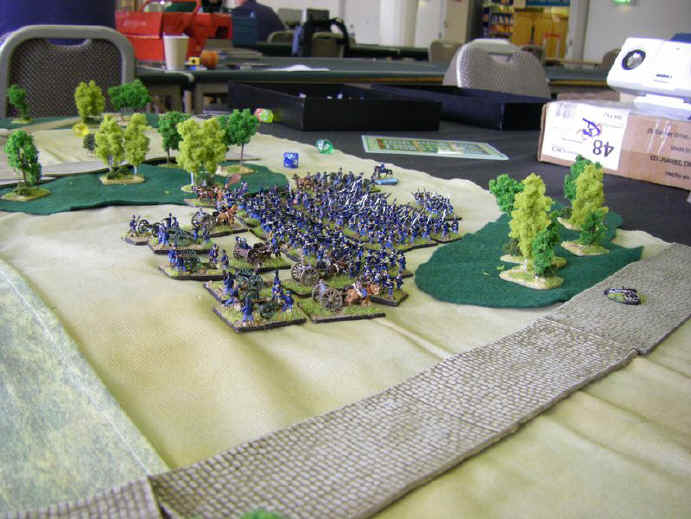 Christianson, urged on by Ricketts, made one last attempt to cross the fence line.. but was repulsed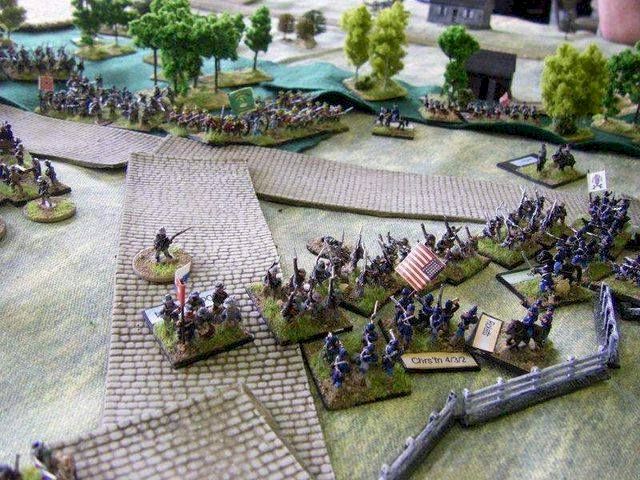 Williams Division advanced remorselessly on the battered Confederates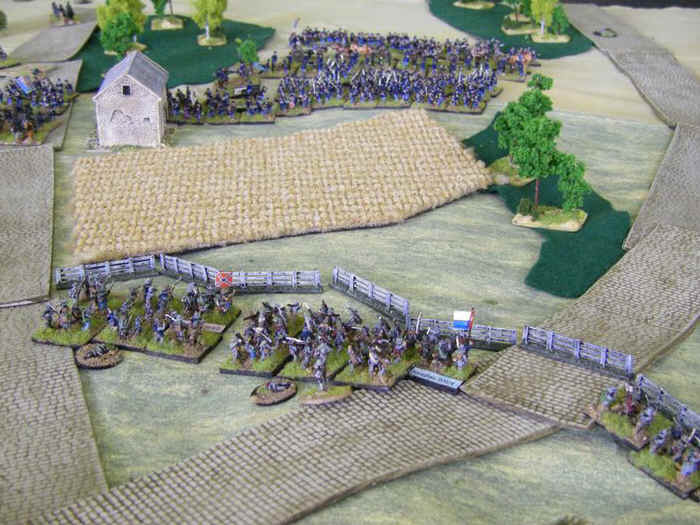 The Union had learnt Napoleonic artillery tactics properly this time, and were assembling a Grand Battery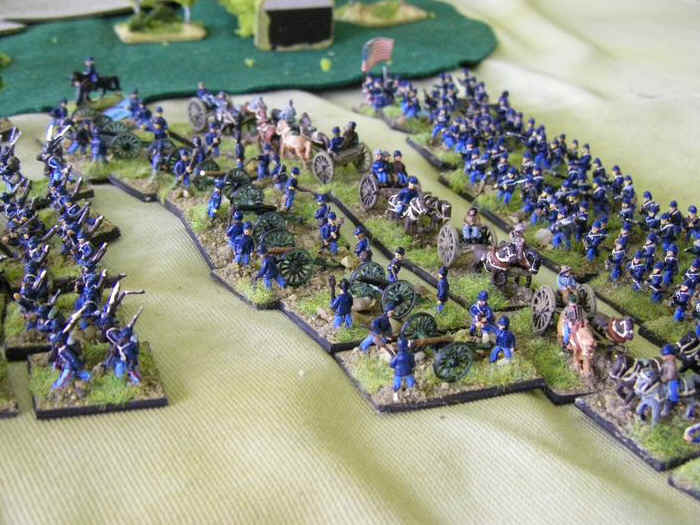 The weather turned autumnal as the union troops advanced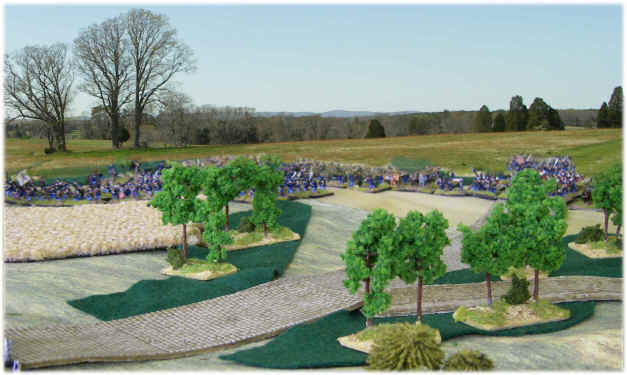 Union reinforcements were flooding in as Greene's Division also arrives to support Williams, and yet more blue coated northerners arrives under Sumner & Sedgwick - but on their right flank a brave Rebel counter-attack, led by Jubal Earley supportd by Hayes & Grigsby threatened to turn their flank and overrun the Union Grand Battery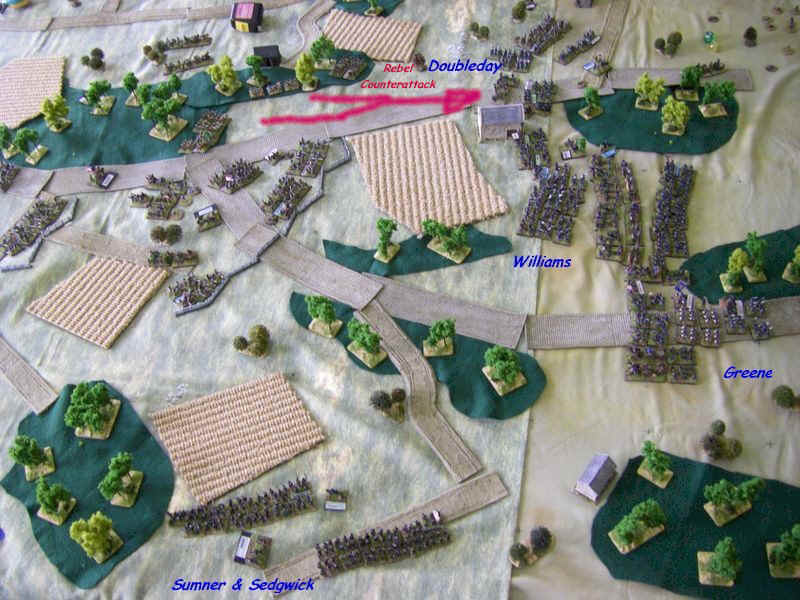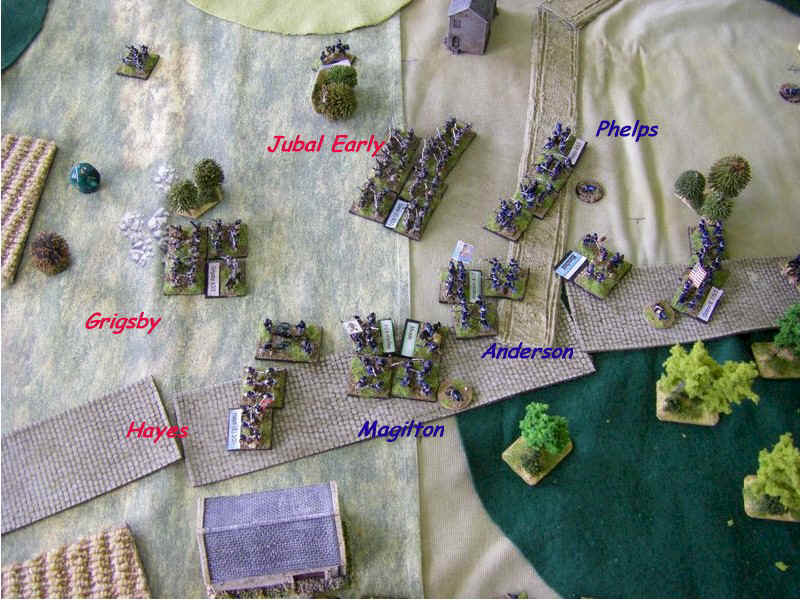 They were brave, but there were just too few of them to make the difference..
`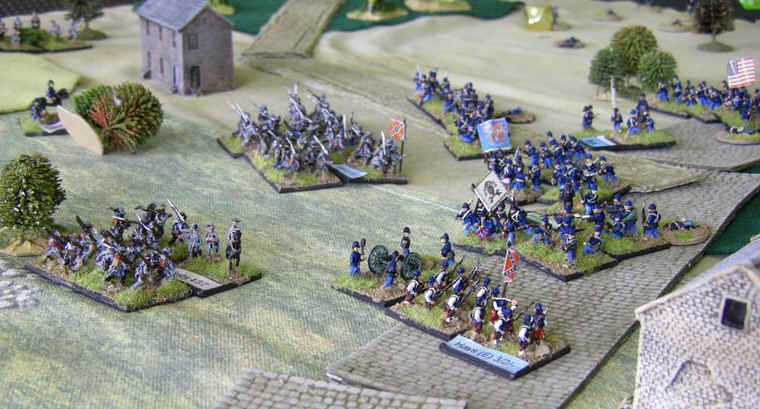 The Confederates prepared to be battered again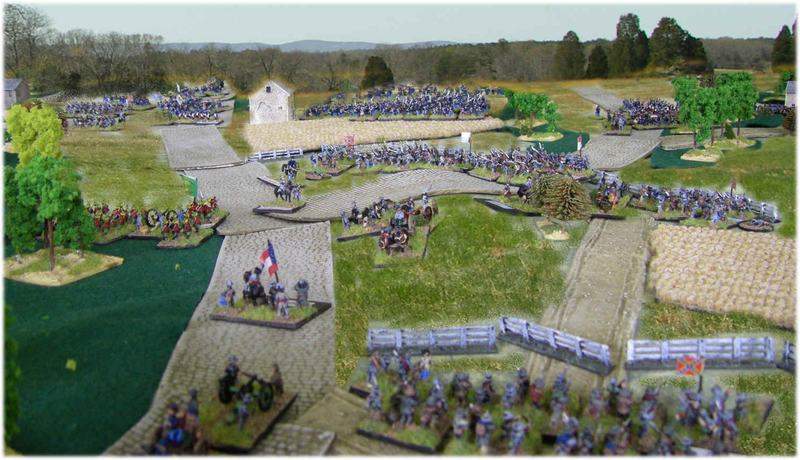 The blue tide swept in again across the trampled cornfield
`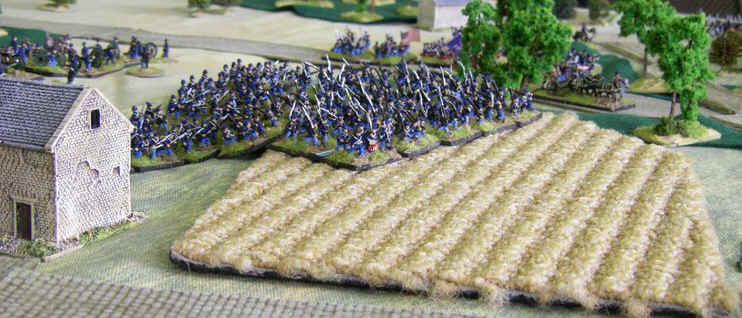 The Unions reserves were by now arriving thick and fast as the Confederate army tried to re-fill its front line positions with its depleted forces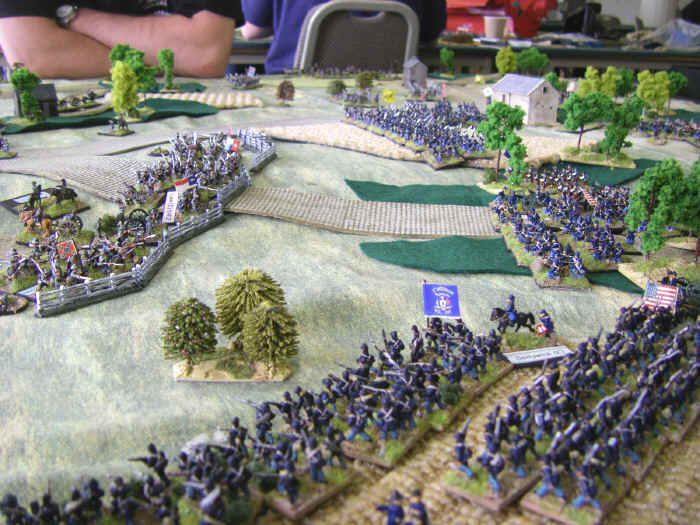 The Union had finally checked Jubal Early's attack, and formed a defensive line against him !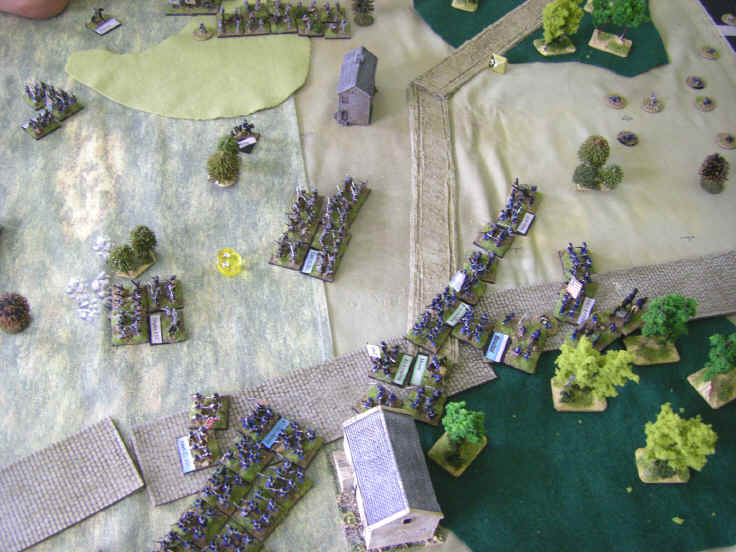 The 2nd wave of blues crashed into the forward line...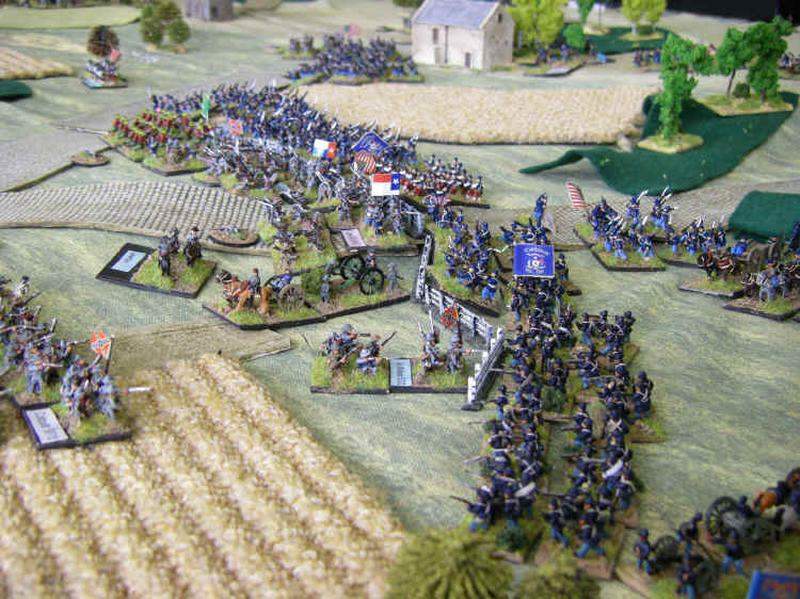 An almost textbook example of a Desperate Struggle ensued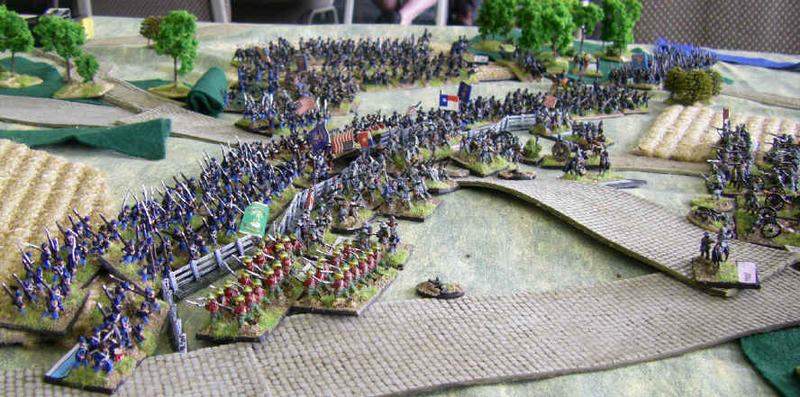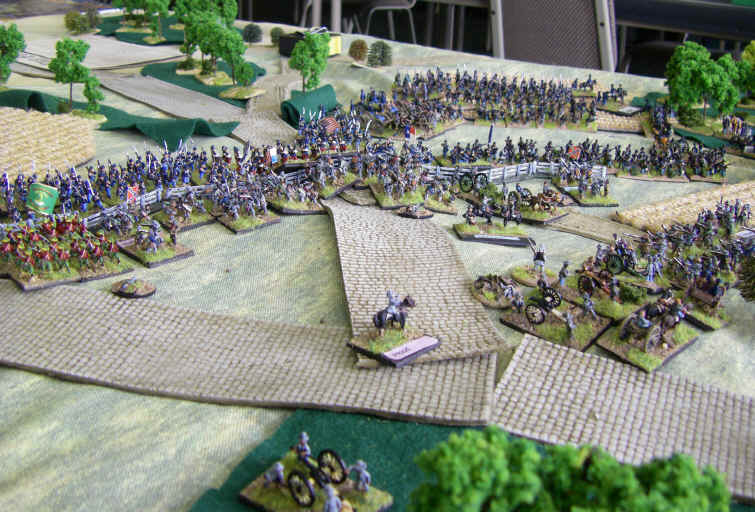 But the Rebels line could not stand the battering for long, and they were thrown back in some confusion..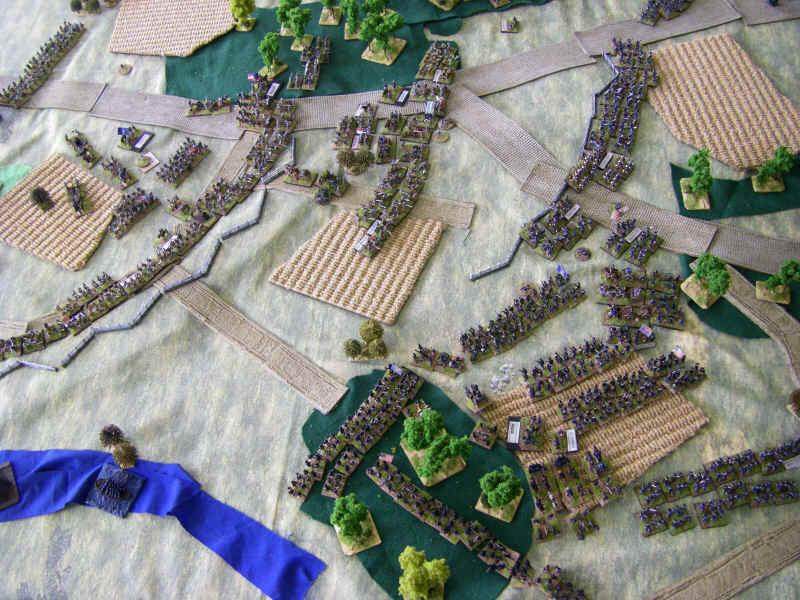 They massed for a further attack...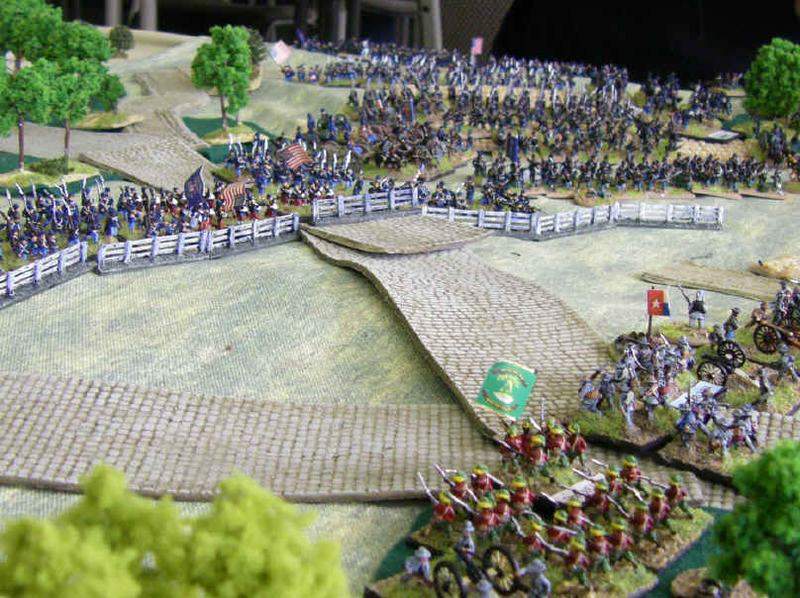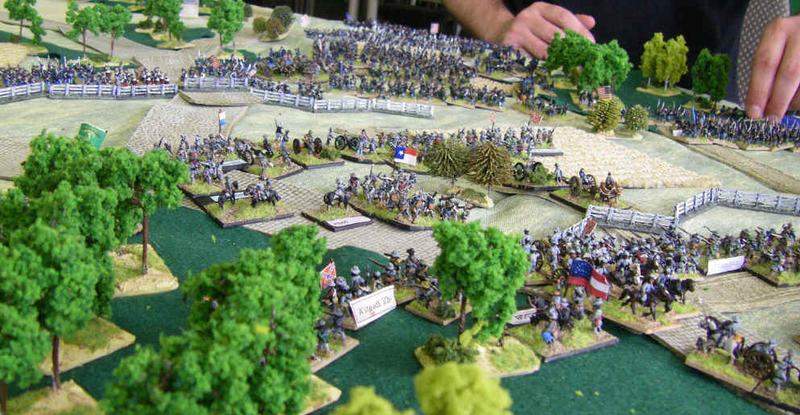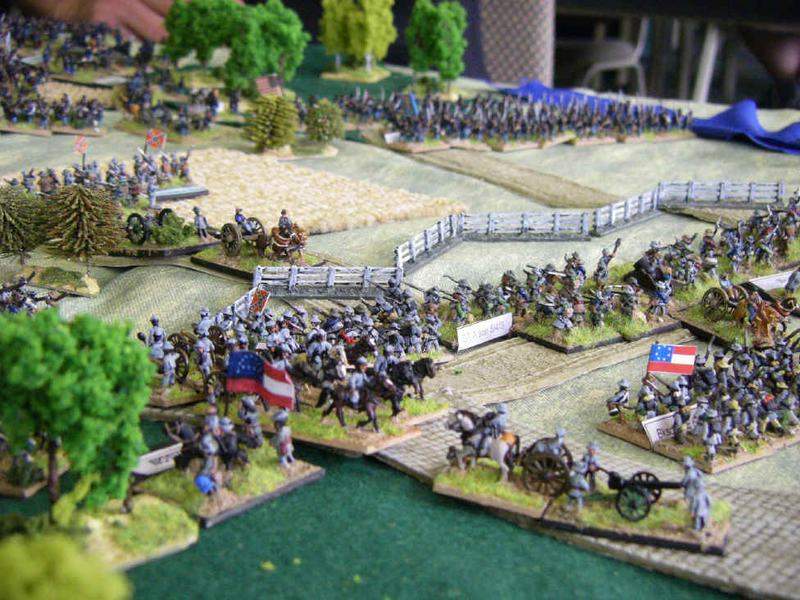 as finally Early was pounded into submission....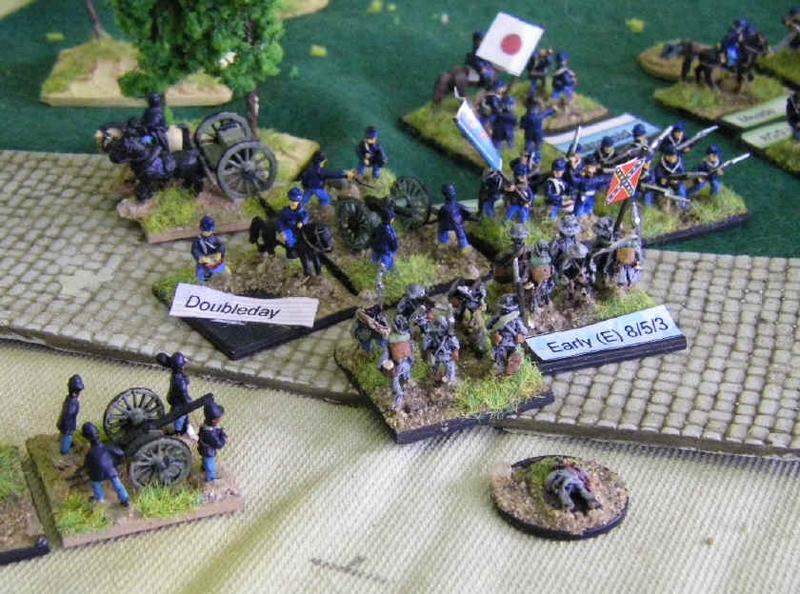 The Union swept away Starke & the remains of Woofords command with ease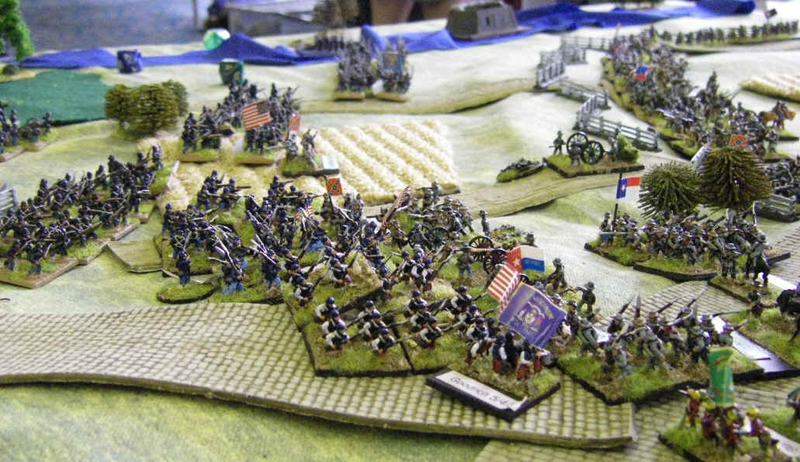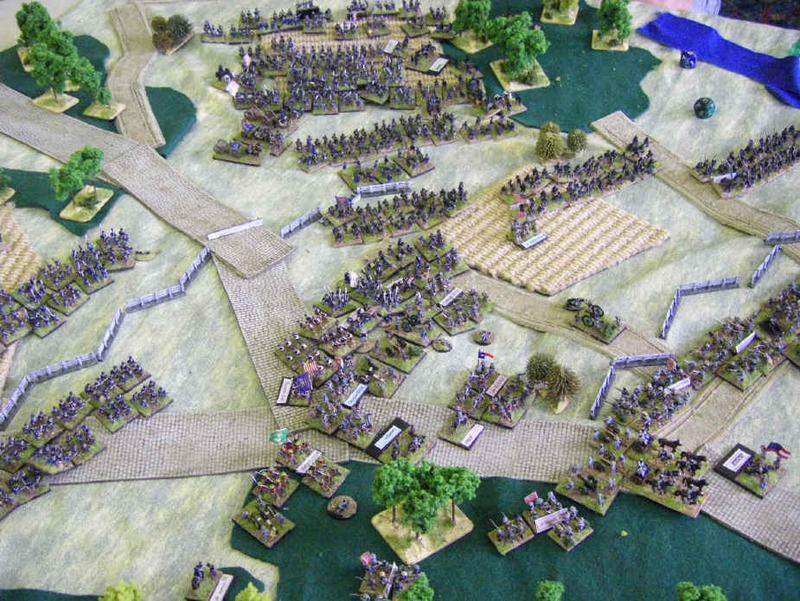 The Rebels waited nervously in the Sunken Lane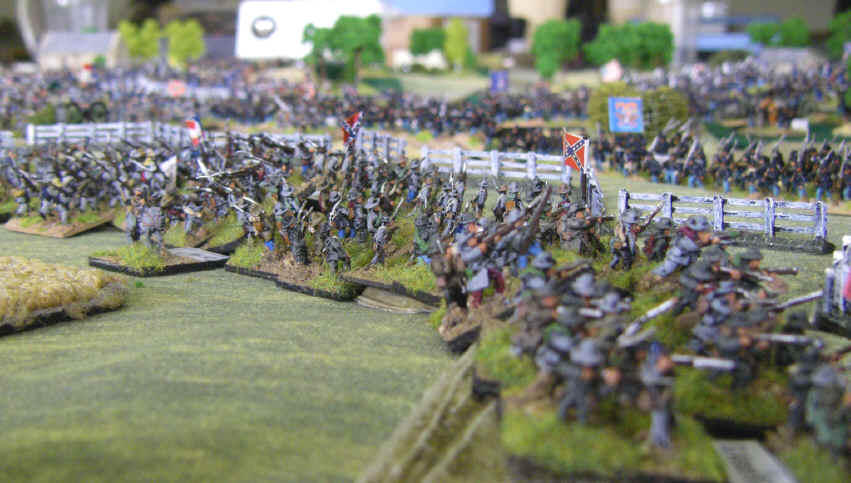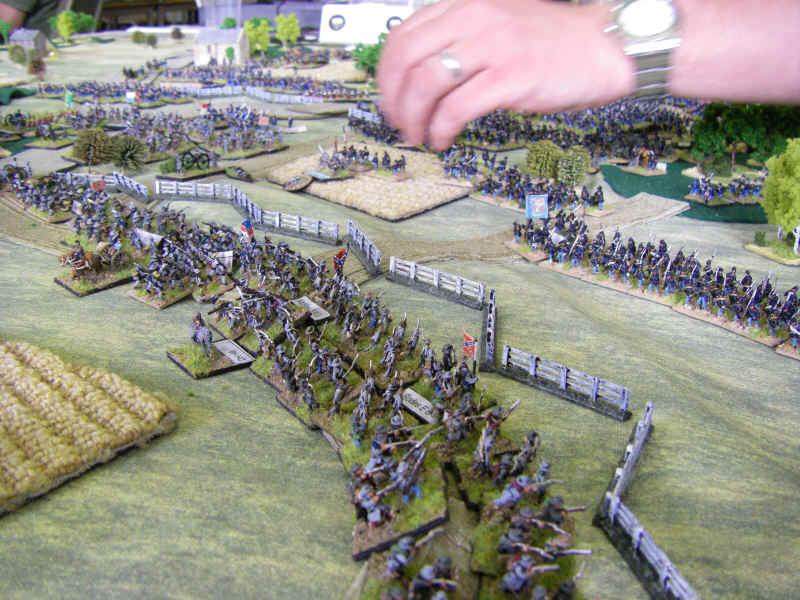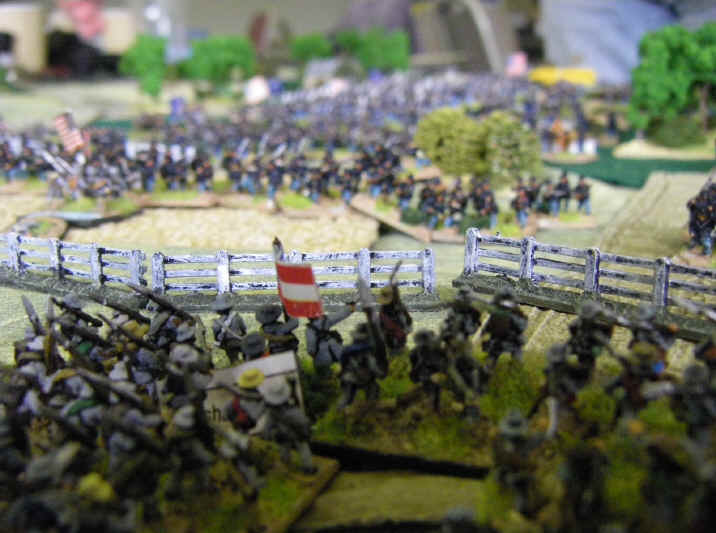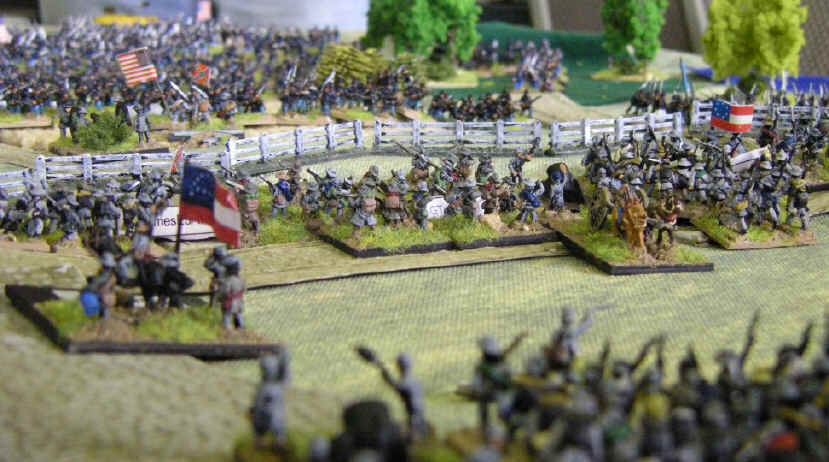 The Union troops had such great advantage of numbers they were able to push into the West woods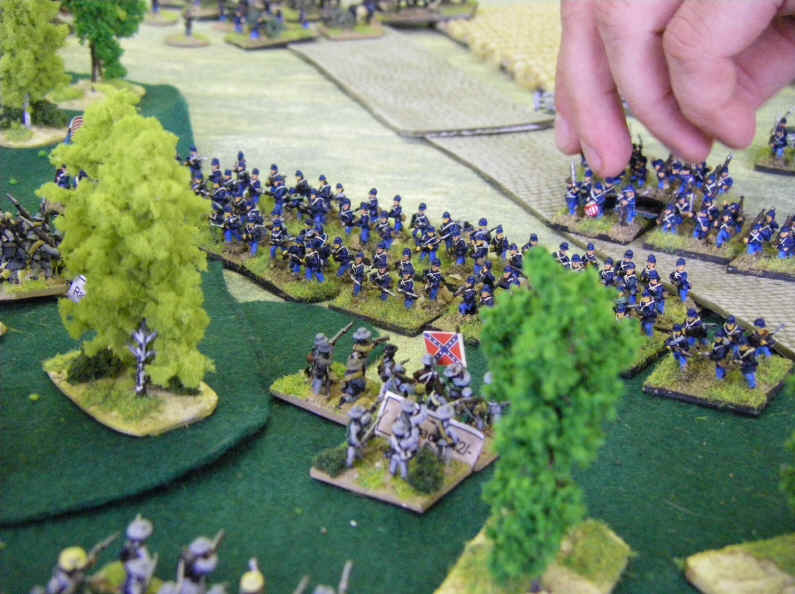 ...where they faced a determined Confederate counterattack from JG Walkers division of Manning and Ransom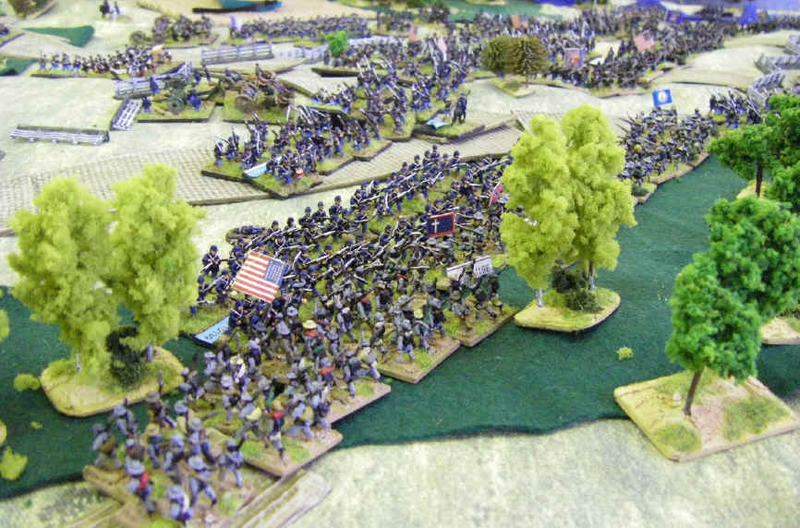 The wonderfully monikered Stainrock was leading the Union with a suicidal attack at a weak point in the line..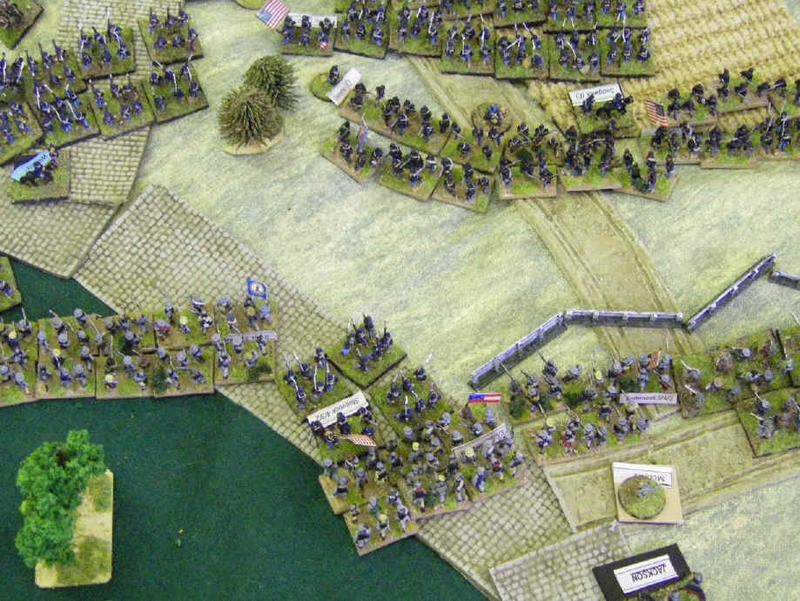 ..but he wasn't on his own for long!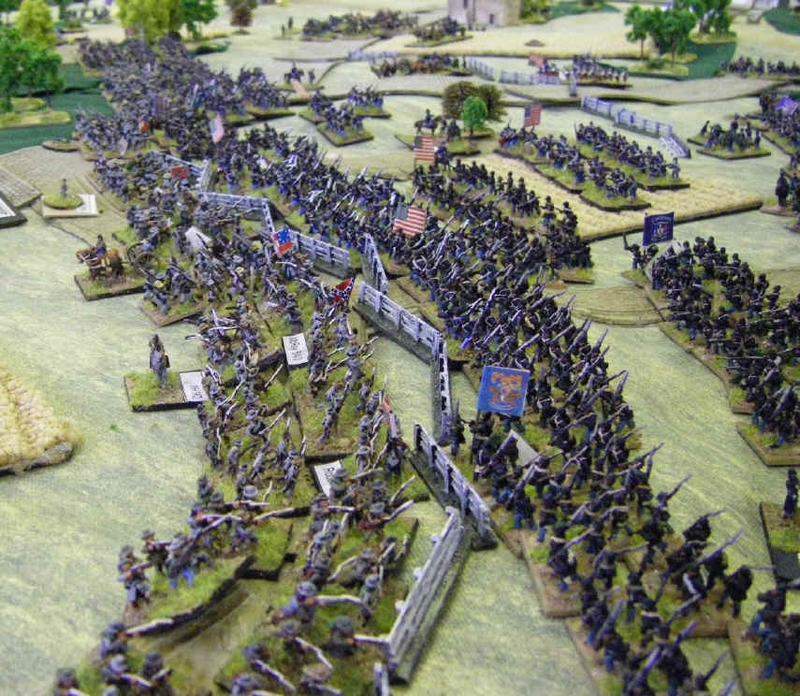 6 hours of clever maneuver and intense gameplay for one big 4 foot long combat !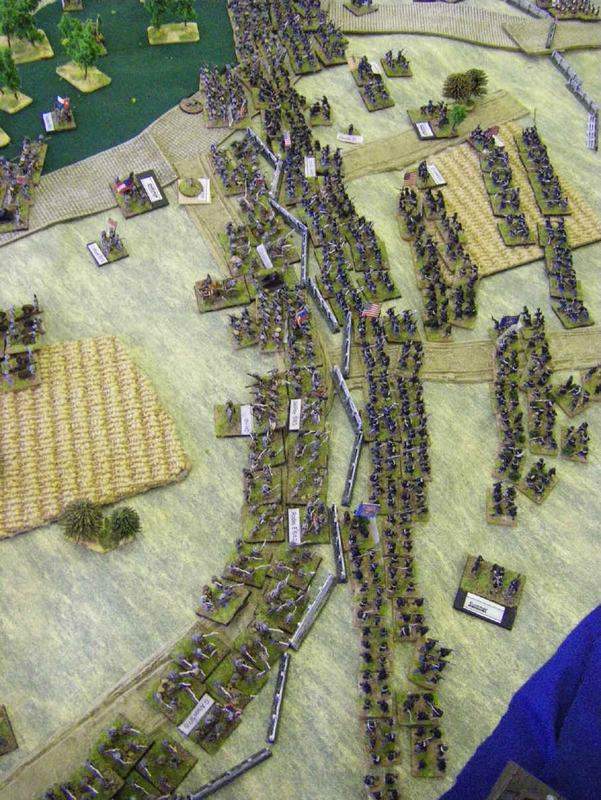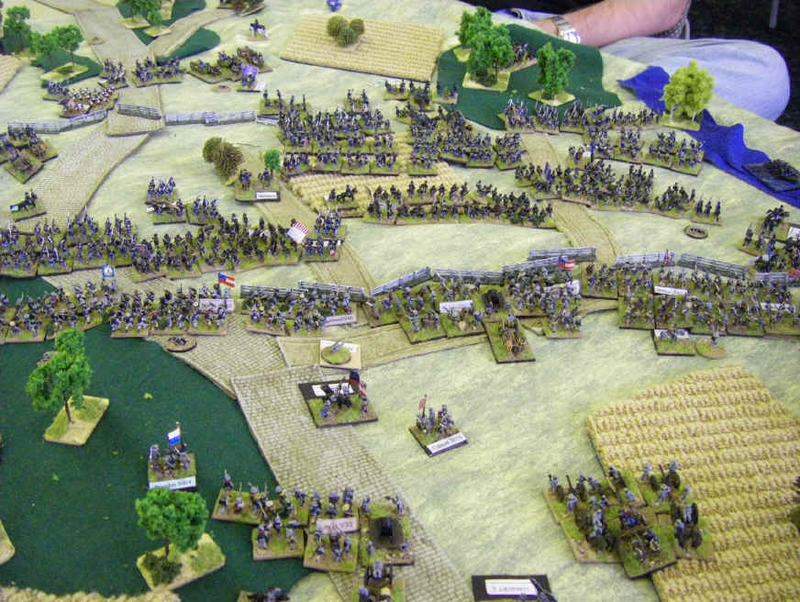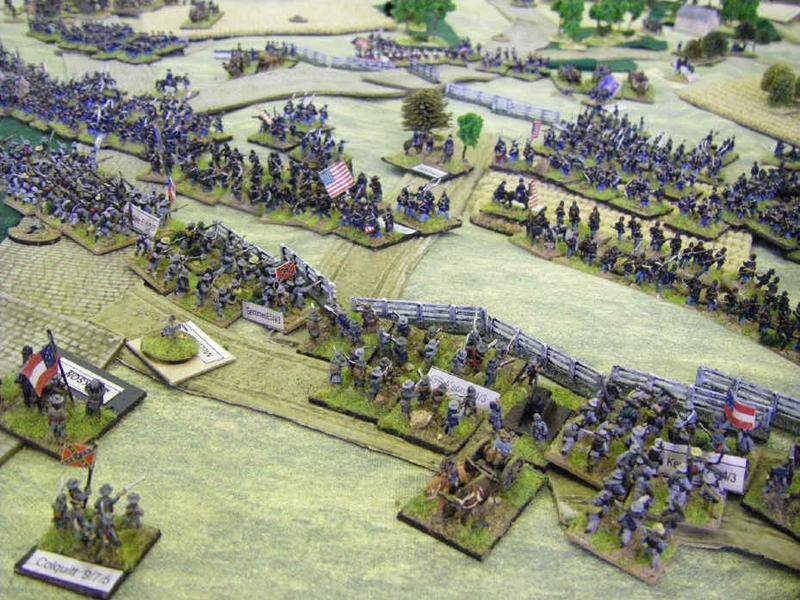 The Federals assaulted the Sunken Lane, but were checked at the first attempt.....
The End
Troops mostly Minifigs and Pendraken, but with a few others - all listed on my 10mm ACW page
See my Real Antietam page here